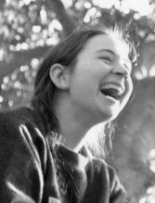 I am a stag of seven tines,
I am a flood across a plain,
I am a wind on a deep lake,
I am a tear the sun lets fall,
I am a hawk above the cliff,
I am a thorn beneath the nail,
I am a wonder among flowers,
I am a wizard.
Who but I sets the cool head aflame with smoke?

-- from the "Song of Amairgen"





This is the Lair of the Dragon Mage. When I'm being professional, or trying to get published, I answer to Anne Cross. On my more geeky, thumping-on-computers-to-make-them-work days, I answer to Juniper.

Most of the time, I'm a systems administrator/engineer, which means that I am a glorified plumber, only the blockages I clear are usually some form of data - usually email, but sometimes other things.

I also write. My first published story was The Popinjay's Daughter, which appeared in the November 4th, 2010 issue of Beneath Ceaseless Skies.

My day-to-day updates on writing can be found at my writer's journal hosted by Dreamwidth. There are only a few other things still hosted here - some very old poetry, which people apparently like (I get email about it) and the stuffed broccoli, because he never gets old.

My hope is that someday, I'll have quite a bit more to post here - and most of it won't be about systems administration.

---

Last updated: 2017.08.17
This page has been accessed quite a number of times since November 1, 1995, which I first set a counter on it. The counter is long defunct, however.

---
References for any products on these pages that are not of my own creation are cited on my Credits page.
---
http://www.watson.org/~juniper/index.shtml